En Residència
Year-long residency at the Institut Verdaguer, Barcelona, 2018-19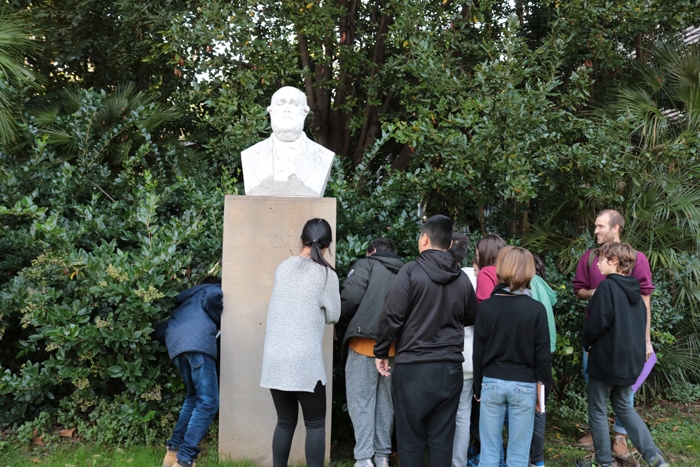 Documentation of the artistic process developed during one year with a group of secondary-school students, which consisted in exploring the history, fictions and daily realities of the Parc de la Ciutadella that surrounds their school, through narrative and performative exercises, encounters and visits to institutions. Developed as part of the programme En Residència organized by the Barcelona Institute of Culture (ICUB) and the Barcelona Education Consortium, in cooperation with the association A Bao A Qu.
With Arles Aguilar, Lua ix Balam, Joel Bercedo, Lucia Guzman, Daniil Ivanov, Óscar Jiménez, Lina Marsi, Pablo Penedo, Mateo Pérez, Cristhian Carlo Pullpaxi, Anita Schiappa, Ximena Solares, Lola Valiente, Arnau Vivas, Jiayi Xu and the teacher Miriam Lanzaco.
Exhibition / Publication in Spanish or Catalan with a text by Lucia Piedra Galarraga.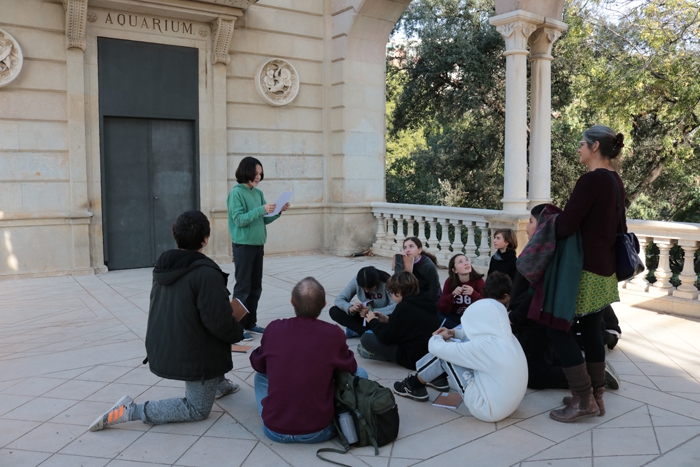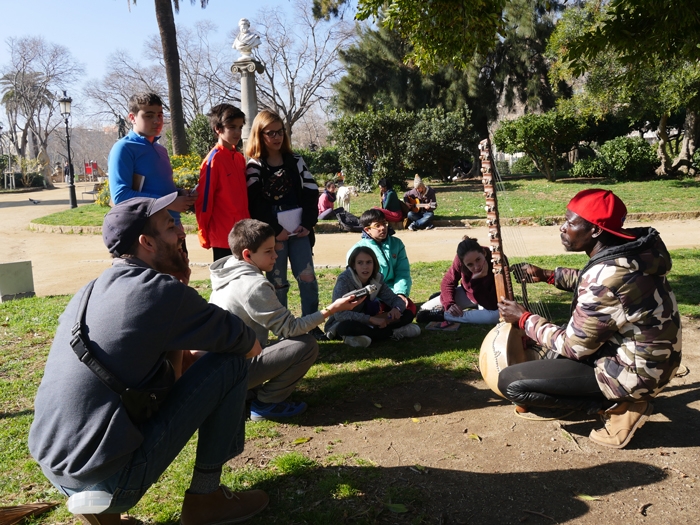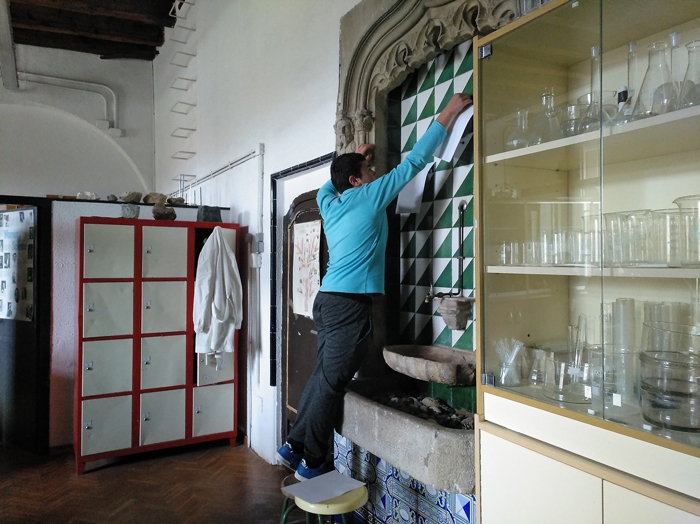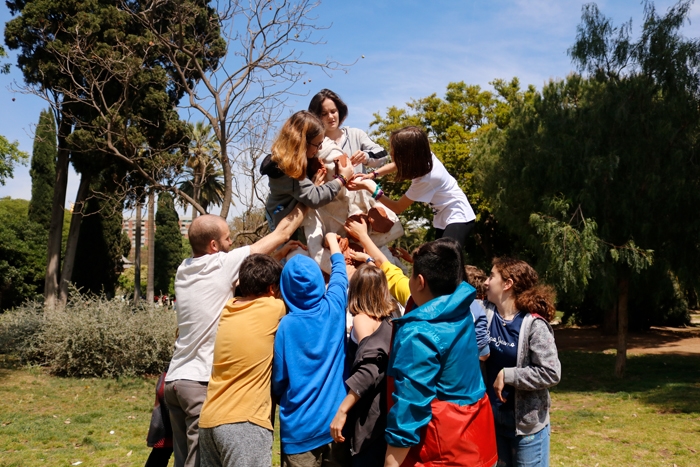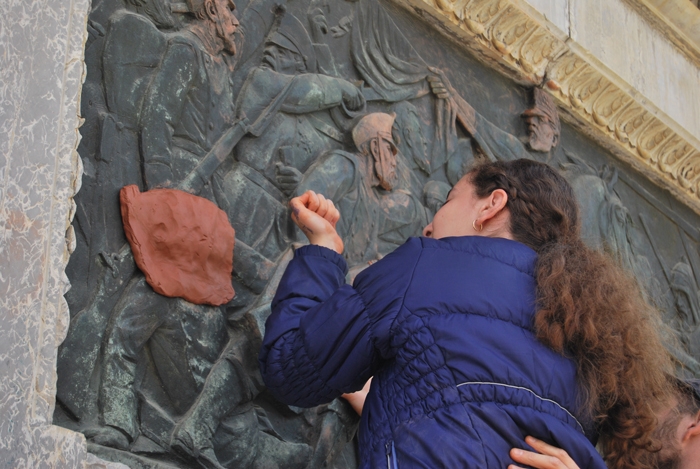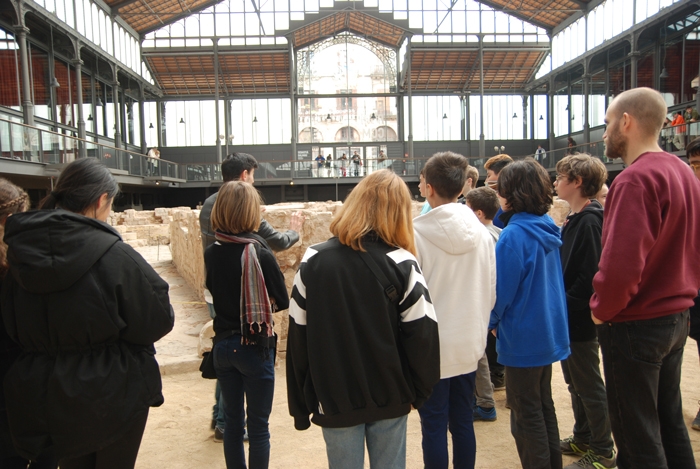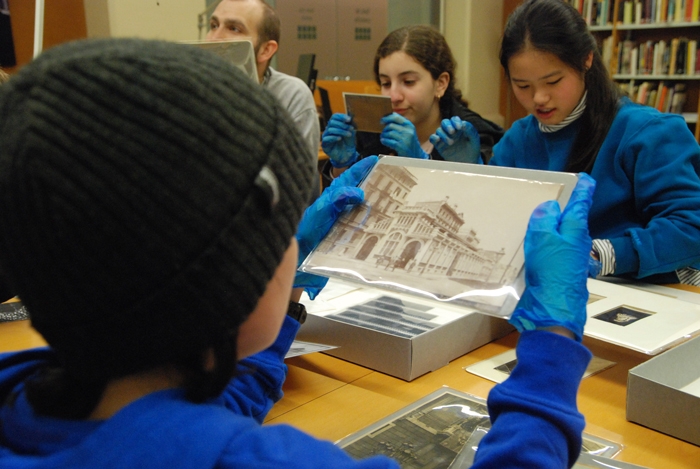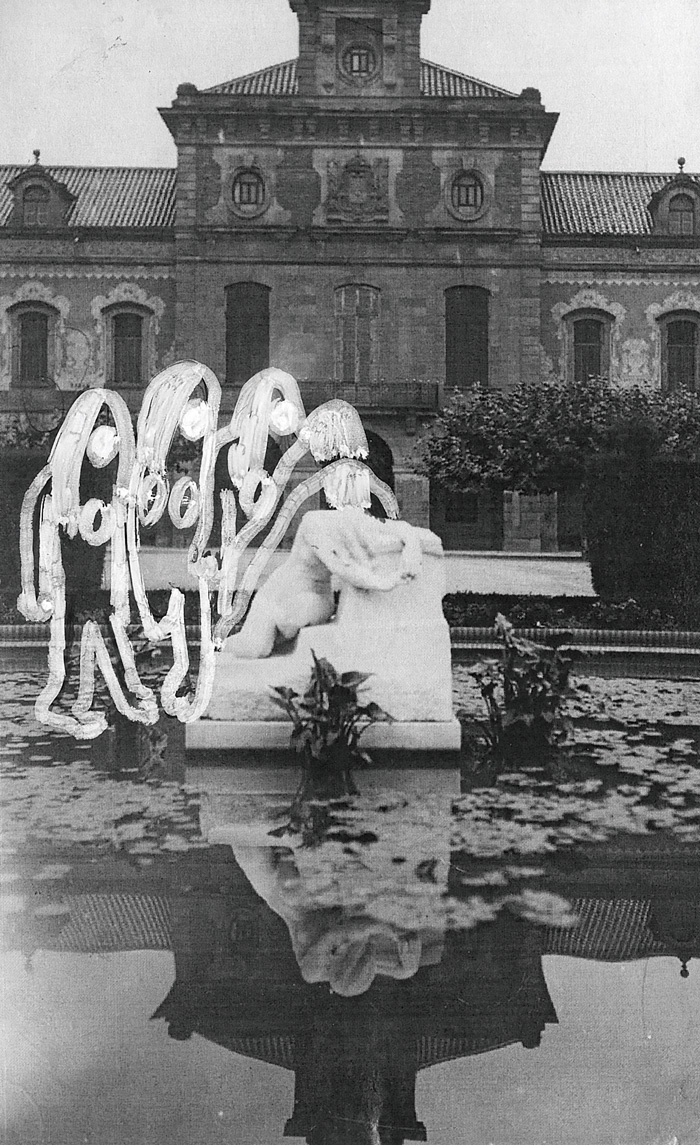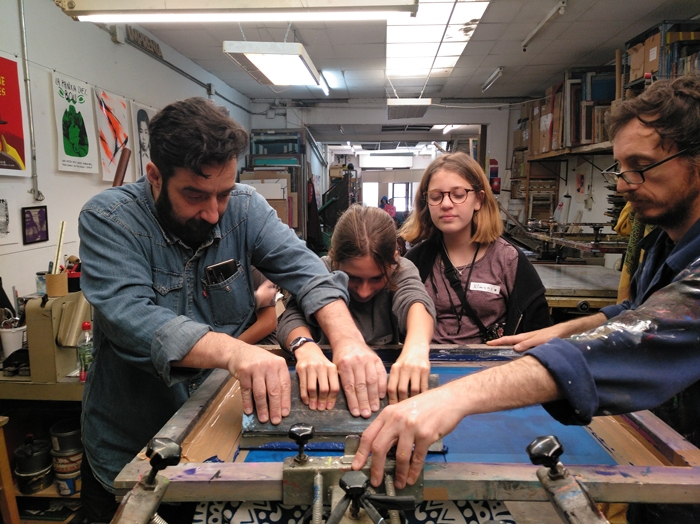 Walk looking behind the monuments. In-situ reading of invented stories that have happened here 100 years ago. Meeting with the musician Idrissa Diara, in front of the monument "To Victor Balaguer". Performance in particular corners of the high school. Taking prints of the sculpture "El caçador de lleons" (The Lion Hunter) and of the bas-relief of the monument "Barcelona a Prim". Visit to the Born Cultural and Memorial Center. Visit to the Photographic Archive of Barcelona (AFB). Graphic intervention on a reproduction of a photograph from the AFB ("Josep Llimona, El Desconsol" by Francesc Serra, 1903). Making of plaster positives from the clay prints. Silk screening of archival images on pareos at Taller 57.
Photos by Laia Colell, Camila Gaspardo, Agustín Ortiz Herrera, Adrian Schindler and Agnès Sebastià.