Reconocer, reunirse, resignificar
Recognizing, gathering, resignifying
Roundtable with Salma Amzian (researcher and activist), Ali el Aziz (actor) and Anna Manubens (curator)
January 9th 2021, Fabra i Coats Centre d'art contemporani de Barcelona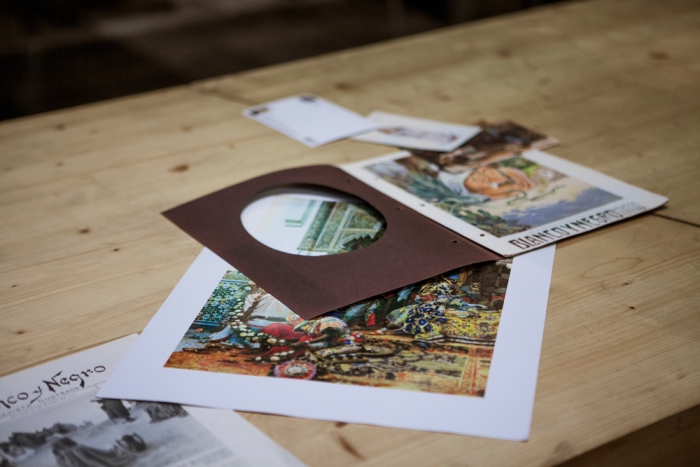 By drawing on a collection of illustrated historical documents, the meeting examined the orientalist and colonial imaginary that Spain has forged about "the Moroccan other" in the past centuries and the forms, both visible and invisible, under which it survives nowadays, as much in political discourses, cinema or the academic context. The printed matters (books, magazines, postcards, ration coupons etc.) were presented in such a way that they would cover each other, in an attempt to acknowledge the magnitude of this iconographic tradition while avoiding to give once again visibility to the stereotypes it has alimented. Reflecting on the performance Specters of Morocco (2020), which featured actor Ali el Aziz, the group discussed with a plurality of perspectives the potential and contradictions of allied artistic practices that are attentive to the different positions of enunciation and the mechanisms of power inherent to representation. Literally set as a round table, the gathering progressively turned into a conversation involving the public about a yet barely discussed issue within the Spanish cultural realm.
Organized in the context of Wendelien van Oldenborgh's exhibition tone tongue mouth at Fabra i Coats Centre d'art contemporani de Barcelona, curated by Anna Manubens.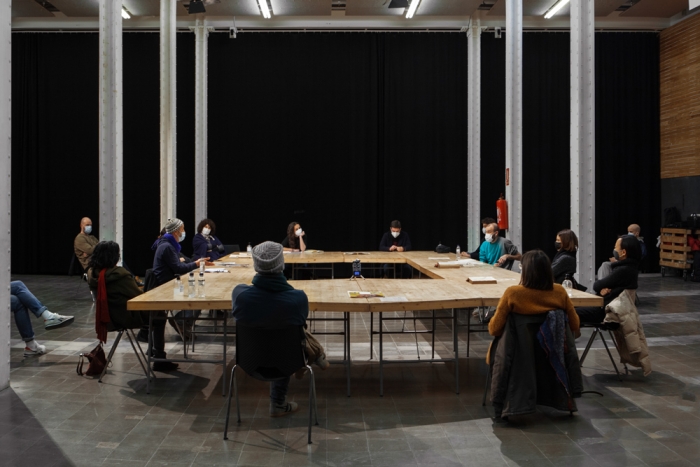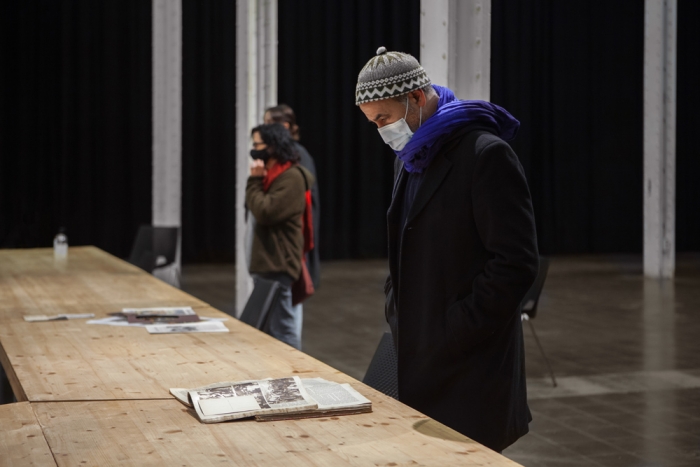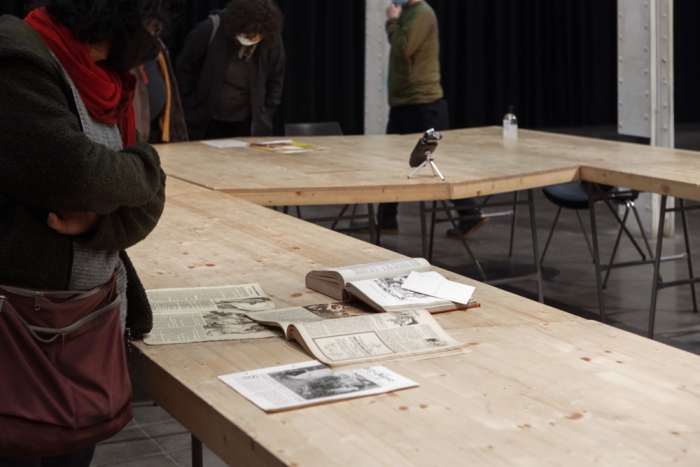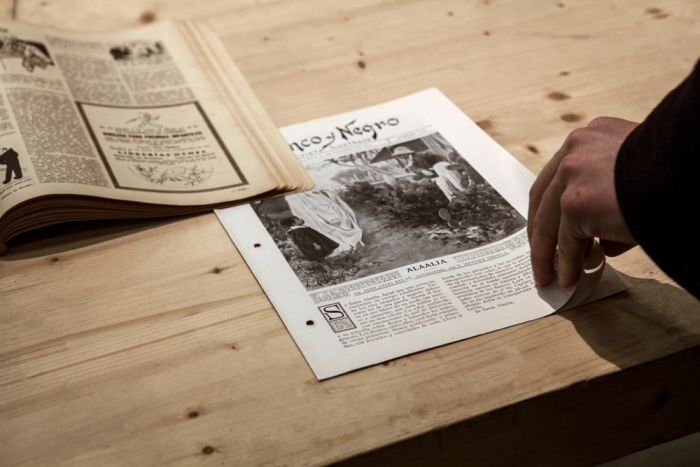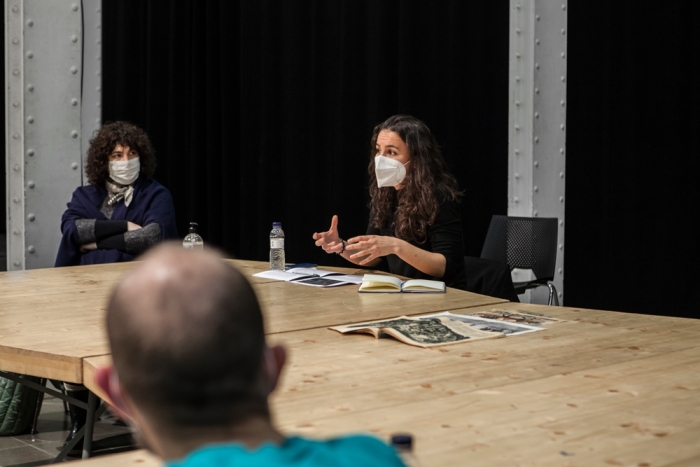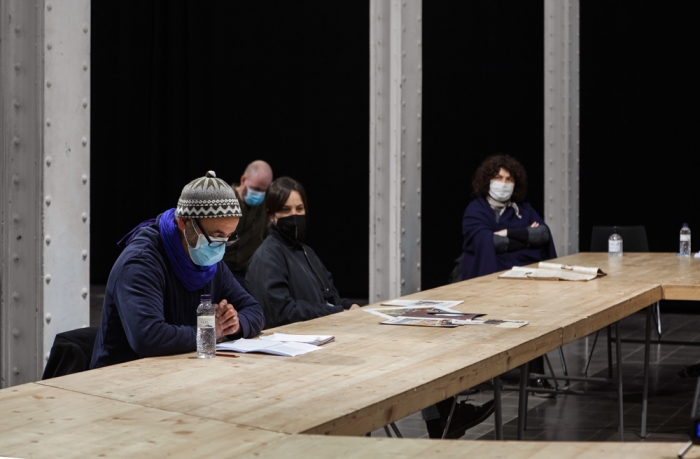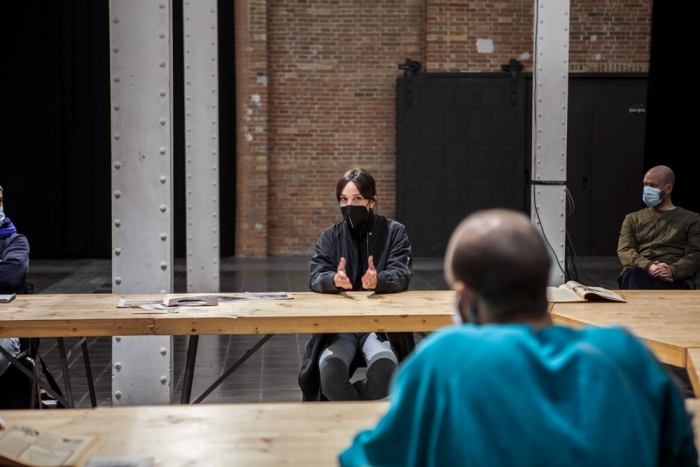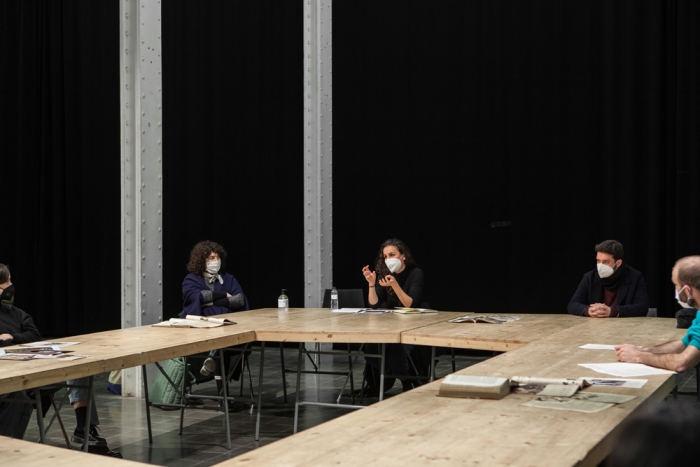 Photos by Violeta Mayoral.