Wenn das Gebäude nicht mehr trägt
When Buildings No Longer Hold
Four-channel audio piece for a performance by remote-controlled architectural models, 15', 2014
Language: German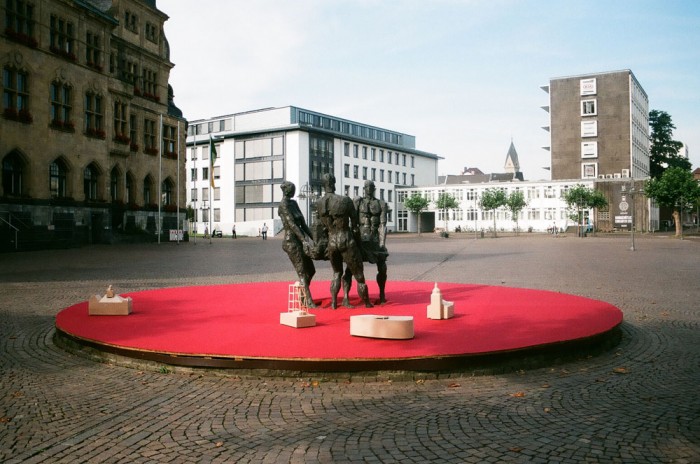 Wenn das Gebäude nicht mehr trägt is a site-specific performance for four architectural models and a public sculpture in the city of Recklinghausen in the former coal mining region of western Germany. Situated on a square at the edge of the medieval centre and in front of an imposing Neo-Renaissance city hall, two oversized naked men and a naked woman are meant to depict ideal citizens. They carry reduced versions of what was, in the nineteen-eighties, to represent the entire city: the city hall itself, a church and a coal mine winding tower. Today they all face the construction site of a gigantic shopping mall. The three emblematic architectural structures and the commercial newcomer were given voices and the ability to move. Driving around the bronze as if it were a roundabout, they philosophise about their past and present roles as institutions, question their survival strategies and agree that they are not limited to their competing facades: every stone finds an echo in every passer by.
| To the complete script | | To the publication |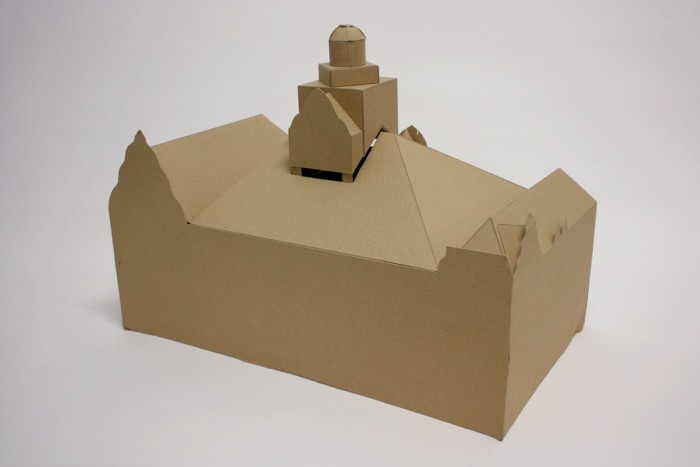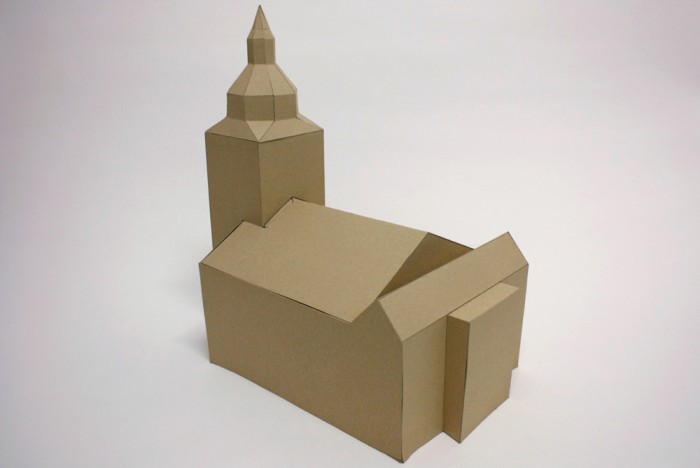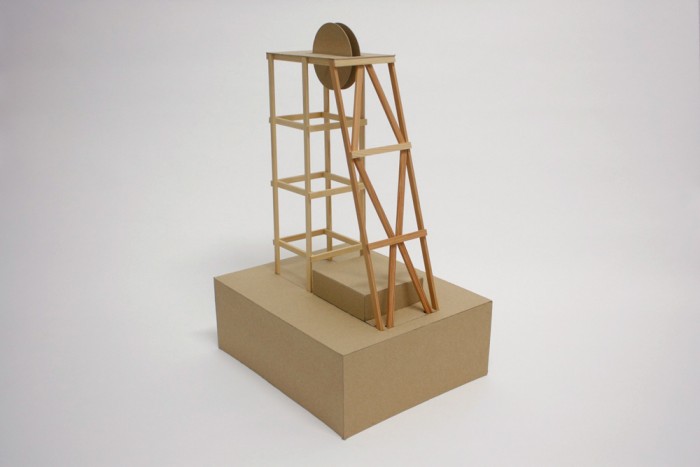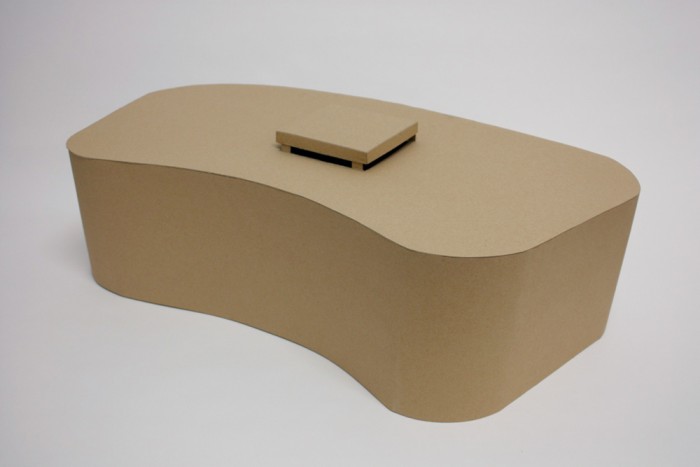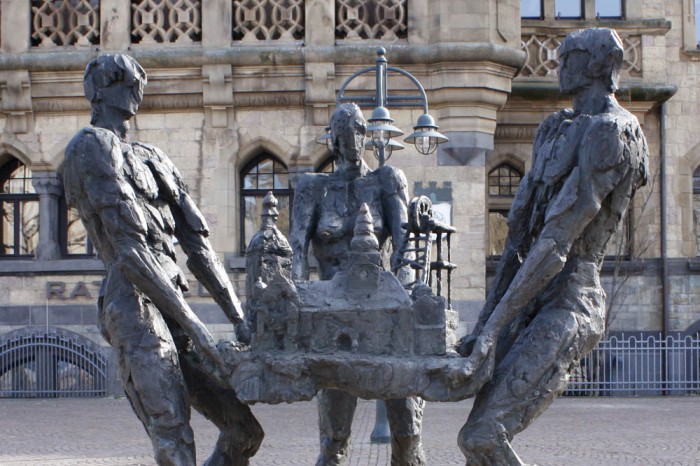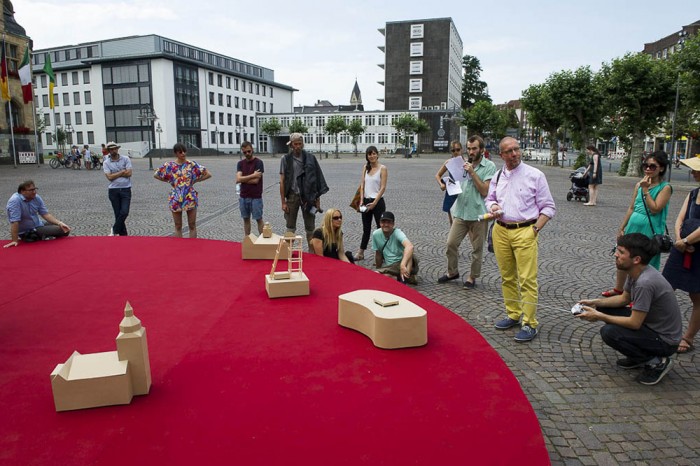 Views: Performed as part of the project Archipel inVest curated by KunstRepublik, Recklinghausen (DE)
With Tanja Knaus and Francisco Rozas.