Master's thesis, MA, Institute for Art in Context, Universität der Künste Berlin, 2015
Wandernde Grenze – Das deutsche Kriegerdenkmal der französischen Stadt Sedan
Wege und Umwege eines migrierenden Monuments
Wandering Border – The German War Memorial of the French City of Sedan
Itineraries and Detours of a Migrating Monument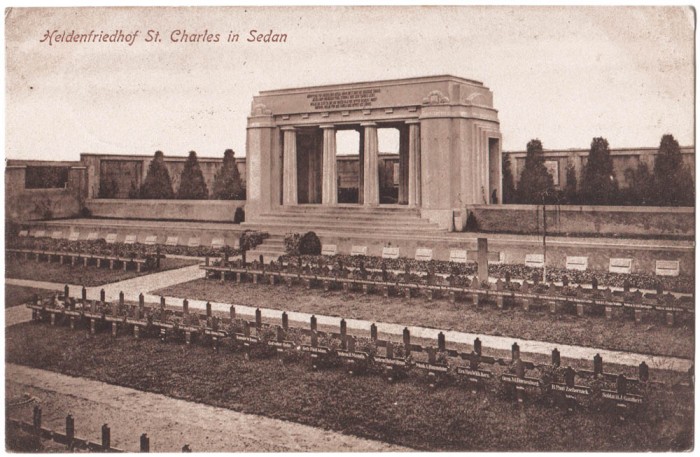 Wandering Border is an exploration of a World War I German war memorial erected in 1915 in the middle of a civilian cemetery in the French city of Sedan. Due to decades of misunderstanding between France and Germany regarding who was responsible for maintaining the memorial, the now century old concrete columned hall is currently falling apart. In this city marked by history, in which the construction remained a stranger, the building's destiny provokes mixed feelings in the local population. Through a stylistic genealogy of the architecture of power in Classical civilization, including Greek temples and triumphal arches, and an unexpected stroll through garden history, I investigated the monument's site-specificity during its construction and now. Based on an analysis of Robert Filliou's project Commemor (1970) – a proposal to exchange European war memorials – I furthermore examined the impact of change of context on the contemporary experience of this monument.
My Thesis accompanies a publication entitled Itineraries and Detours of a Migrating Monument, published by AKV Berlin in 2017. Through a tale of tangled languages – texts, photographs, drawings, and diagrams – the publication is an essayistic journey from Sedan to Berlin, whose route includes visits to iconic monuments, forgotten monuments, post-war rational buildings, mineral attractions and suburban gardens. A meandering walk just a stone's-throw from the pedestals.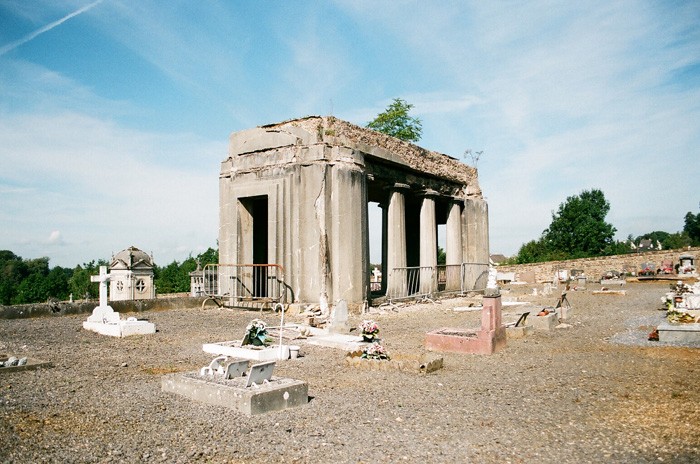 This master's thesis can be sent on demand as a PDF.